CASE STUDY
Japan Meteorological Agency
Matching companies' needs and seeds at a business matching conference
EventHub was appointed as the official matching service for the "Meteorological Business Matching Fair" hosted by the Meteorological Business Promotion Consortium (Secretariat: Japan Meteorological Agency) held on November 30th, 2018. We interviewed Mr. Tomatsu and Mr. Tasaki of the Japan Meteorological Agency regarding the background of the business matching process.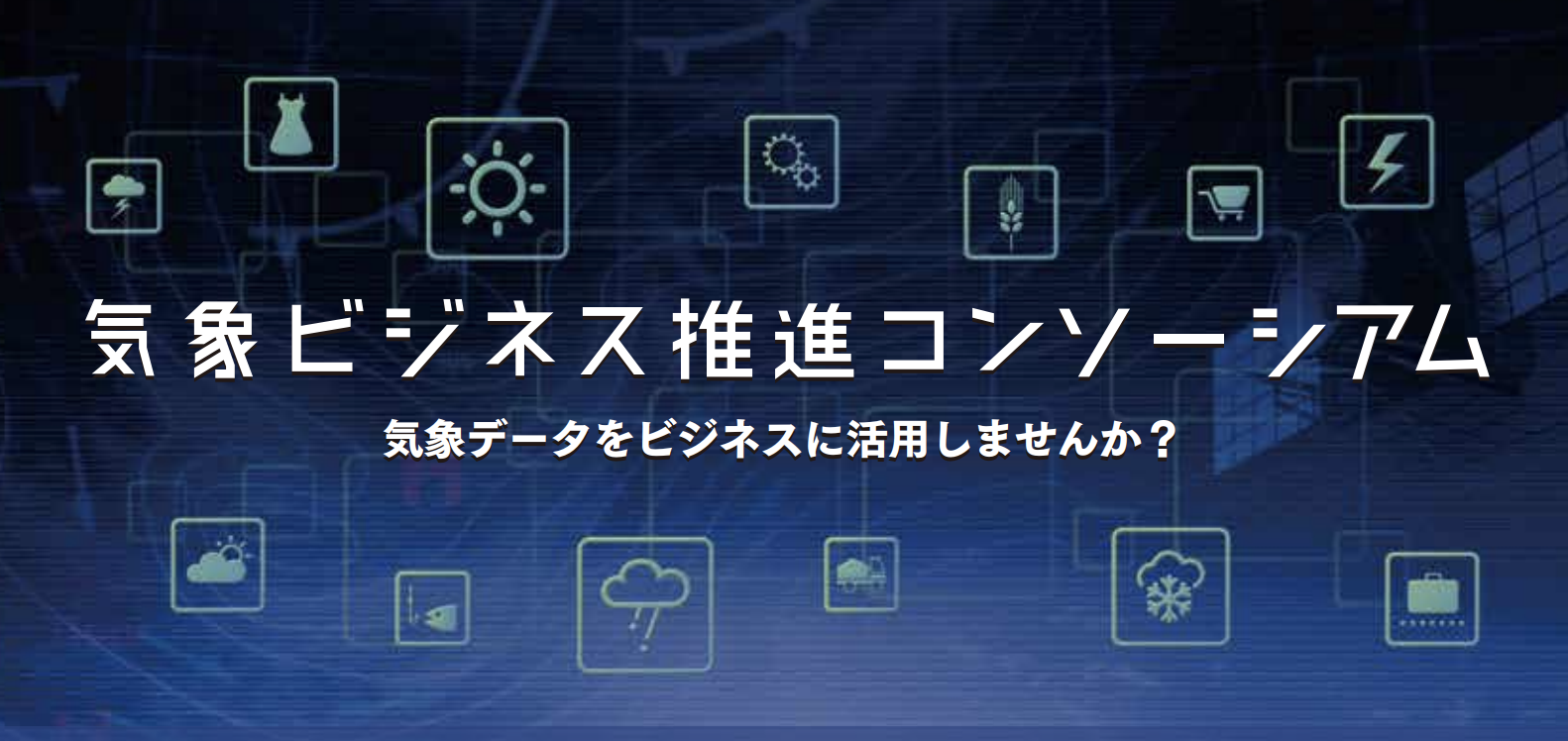 (Photo credit: https://www.data.jma.go.jp/developer/consortium/)
Tell us about the weather-business matching fair. What kind of event is it?
It is an event that aims to lead to the creation of a new weather business by fostering meetups and interaction among participating member companies looking for new business ideas.
We encourage interaction through the following three formats at our event :
(1) "Individual matching" where participating companies disclose their needs and seeds in advance and set up business meeting appointments.
(2) "Presentation matching" where participating companies present their five-minute pitch.
(3) "Panel Exhibition" where participating companies exhibit their products.

We used EventHub as the official matchmaking tool for (1) "Individual Matching" to achieve a high number of business meetings among participating companies.
Why did you decide to implement a matchmaking tool at your event?
In order to encourage interaction among companies with various strengths — from weather data, data analysis, building systems — the needs and seeds of each company must be communicated to each other in advance. 
We contacted several event companies who recommended doing it the way events generally do it – with paper and excel. We thought about doing so but soon realized that it was going to be a lot of work. That was when one of the event organizing companies recommended EventHub as a much simpler, smarter solution to our needs.
It was your first time using a matchmaking tool – what were your expectations and concerns?
We were excited about the thought of participating companies disclosing information before the event and interacting with each other directly. If done properly, we knew that it was going to create a lot of fruitful meetings. However, given that it was our first time, we were not sure whether participating companies will understand the new tool; we were concerned that they would be afraid of approaching each other, leading to a subpar number of meetings. We, however, knew that if we communicate the benefits of this tool correctly, participating companies will be more than happy to use it, so we decided to go with it.
How was the result?
Very good! We received very good reactions from participating companies. Every single participating company logged in and used the tool, with some companies having completely booked meeting schedules ahead of the event, so much to the point that we had to issue their second accounts.  Participating companies informed us that they found being able to know who else is coming in advance very helpful. 
We plan on using EventHub in our future events and want to even consider using EventHub between events as the official matchmaking platform of our network. We heard from EventHub about the suite of future upgrades coming up, which we look forward to using in the future.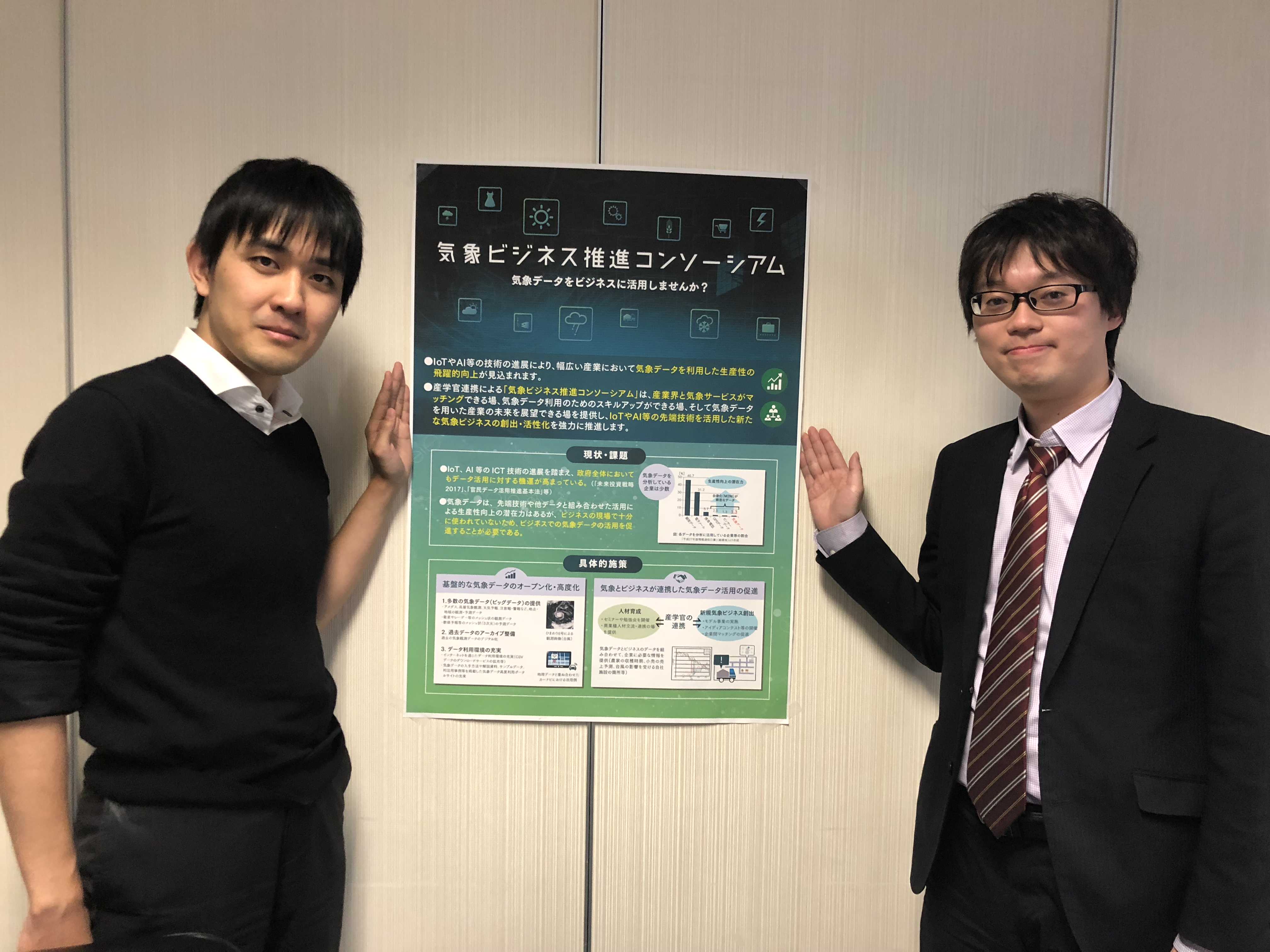 Hideyuki Tomatsu, Satoshi Tazaki
Japan Meteorological Agency
Japan Meteorological Agency