BLOG
Business matching by event category
Business matching by event category
The word "events" is a very generic term, and encompasses gatherings of all different sorts. In order to properly promote business matching, it's important to craft the matching experience to best meet that specific event type's needs. 
At EventHub, we provide customization of profile settings, segmentation, length of use, and more depending on the event's goals and type. Below, we'll walk you through various event categories and how we approach business matching for each category.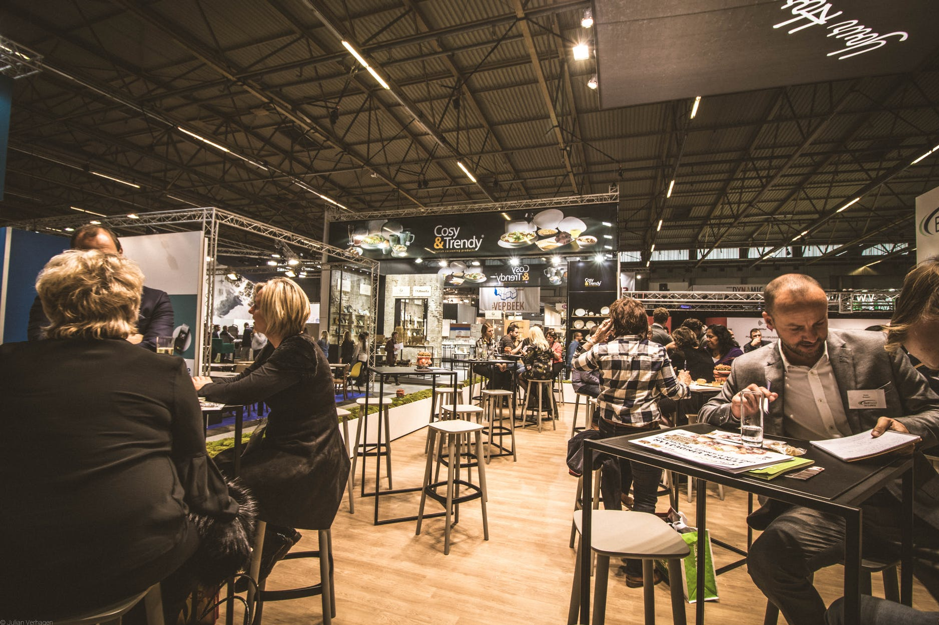 Exhibitions and trade shows
At exhibitions and trade shows, the most important matches are those between exhibitors and visitors. Many exibitions also promote matching among exhibitors. As for matches among visitors, preference varies: some event organizers promote matching among visitors, while others prohibit visitors from matching with other visitors in order to underline the benefit of buying an exhibition booth at the event.
As for where to meet up, trade show meetings are generally held in meeting tables within exhibitors' booths, or separately installed meeting tables on venue. If the exhibitor has meeting space within their booth, visitors are encouraged to stop by the booth for the meeting; if not, meetings are generally held in the separately installed meeting area. EventHub's system allows for automatic scheduling and booking of booths and tables, allowing exhibitors and visitors to set up meetings without a hassle.
Some trade shows also use the matching tool as a supporting tool at information kiosks. If your event has an information desk with a matching concierge function, it might help to place a monitor on the desk with access to the matchmaking site. If visitors approach your desk with specific questions or products in mind, the machmaking site will funciton as a search kiosk to better navigate them to the right booths.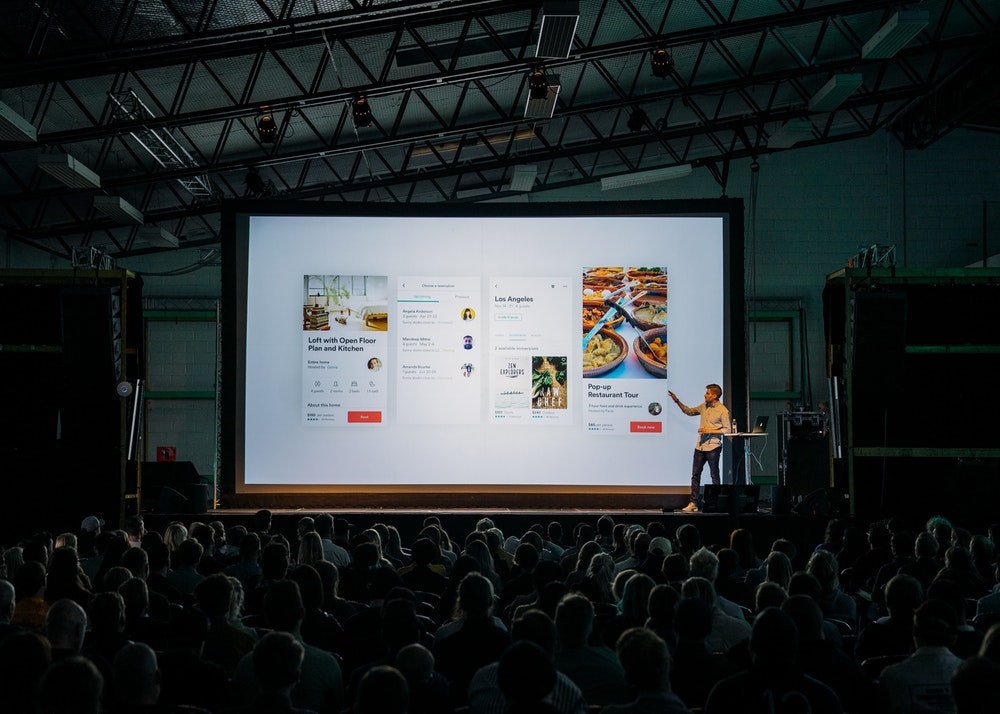 Conferences
There are varying types of conferences, some with a large exhibition area and some without. How to craft the matching experience depends on what kind of a conference it is, but in our experience we have generally seen conferences promote more causal meetups than trade shows do.
Whereas trade shows tend to clearly segment the audience into "visitors" and "exhibitors", many conferences provide a flat maching experience for all. Some do not even label the different categories among attendees within the matching site, whereas others categorize participants into "speakers", "sponsors", "exhibitors", and "visitors." for example. Organizers make this decision based on the first convesration we have in initial consultation when implementing the matching tool into the event.
Many conferences prepare meeting tables, while others do not, leaving it to the attendees to decide where to meet up. If preparing meeting tables, however, we have seen a lot of conferences prepare high tables or low tables for meetings, without rigid sectioning that we see in trade shows and exhibitions. High tables are perfect if you want to create movement on the floor and make the meet up casual. Sometimes conferences label the series of tables as a "networking corner" within the event venue and appoint a "networking sponsor" to be the official sponsor of the networking experience, a smart way to cover the costs of implementing a networking tool.
Job fairs
At job fairs, the only type of matching you want to promote is that between companies and job seekers.  We generally set it up so that job seekers cannot see profiles of other job seekers, and companies cannot see profiles of other companies.
In some cases, for respect of privacy, organizers allow initials or nicknames within user profiles so that job seekers do not have to disclose their name publicly on the matchmaking site.
The nice thing about implementing matchmaking tools at a job fair is that it allows real people connections on the venue, creating high-quality leads for the exhibitors.  At job fairs we encourage all participants at exhibition booths to fill out their profile in detail, showing who they are and what their career path has been. The more detailed this informaiton the more active job seekers get in looking through company pages, leading to a surge in approaches by visitors with specific questions and intention – leading to high quality leads.
Matching tools are also great for job fairs for jobs with very specific qualifications.  For example, international job fairs where specific languages are necessary for positions, or fairs for engineers with specific portfolio qualifications make good use cases of matching tools, as the search function comes in handy when looking through potential candidates with varying qualifications.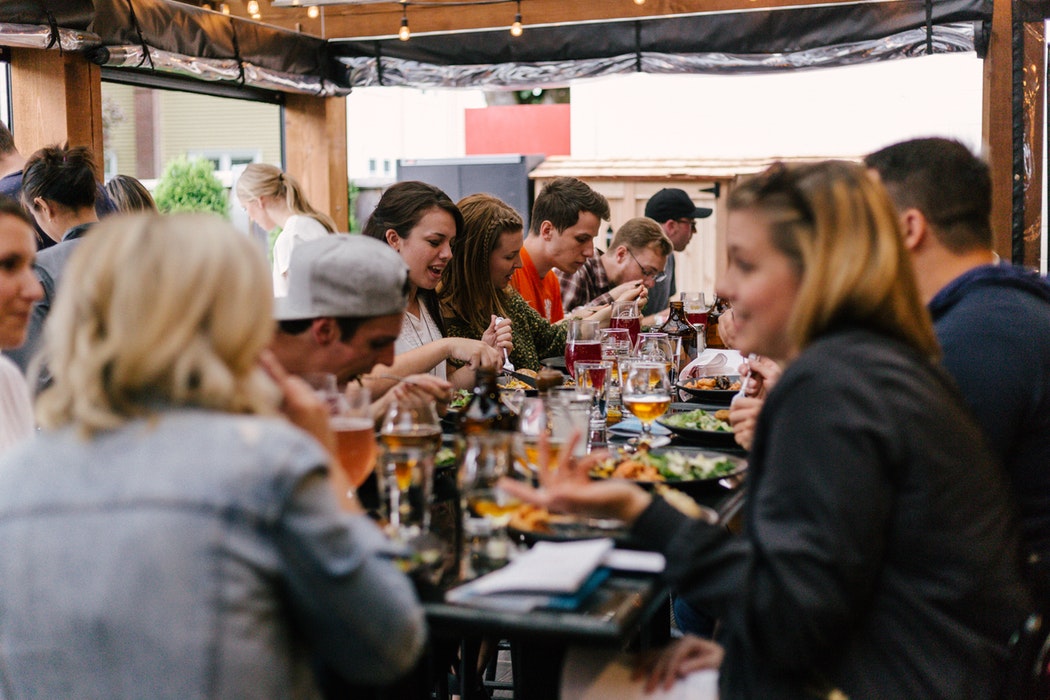 Community events and associations
Community and association events can also benefit from matching tools in order to promote community engagement and matching among its members.
Large events held by communities and associations are generally similar to conferences in how they should approach matching. For frequently held smaller events within communities and associations, we encourage prolongued use of the matching tool so that members joining these events can be continually added to the roster. Organizer can add community / association members to the matchmaking site and promote matching whenever there are events held.
Some organizers ask whether the same thing can be done with socia media groups like facebook or LinkedIn. It is possible, but two limitations make it difficult: 1) Not everyone has accounts in that social network 2) Not everyone has their profiles filled out to the extent that is needed for matching within that specific community's needs. Depending on the type of community or association, it is also very difficult to force its members to join the group's page in the existing social networks, making it easier to use a separate event matchmaking tool to foster connections.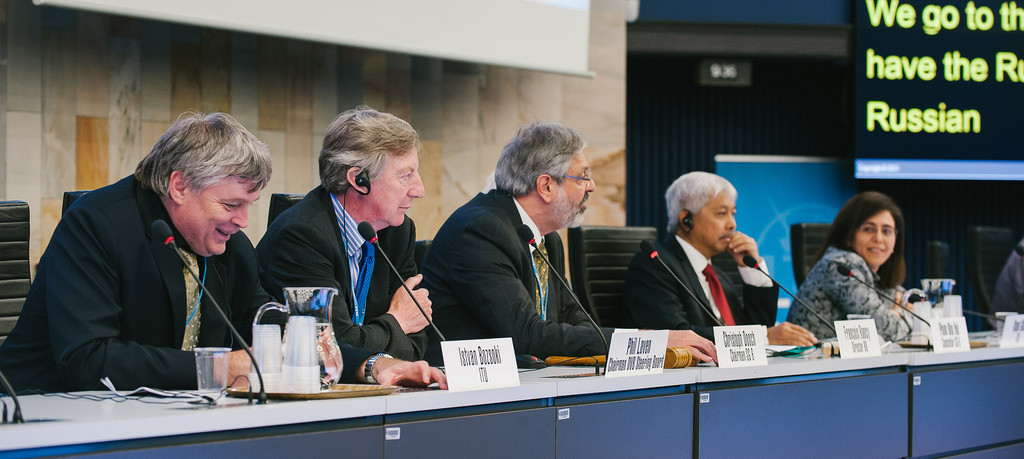 International symposiums
International symposiums can benefit from event matchmaking tools if there is a social, networking element to the event. Some symposiums foster casual networking, while others promote solid meetings among attendees.  Generally organizers promote maching among everyone with equal access, unless the event is sectioned off into different age groups, in which case they may provide matchmaking within those groups.
For most of the international symposiums, we provide the service in English; please inquire if you need to add different languages.
Summary
As shown above, how to craft the matchmaking experience depends on largely on the type of event and event goals.
Machmaking can happen for any kind of event, as long as it checks off the following boxes:
There is pre-registration for the event (e.g., it's not a walk-in only event)
Participants are looking for networking
The majority of the audience has moderate digital literacy
Wondering if business maching can make your event better? Contact our sales team to find out more.
For case studies of how different types of events have improved their matchmaking experience, see case studies here.