Online event management tool
Engaging Events,
 Lasting Connections
A One-Stop Tool for Effective Online Event Management
Get Started Now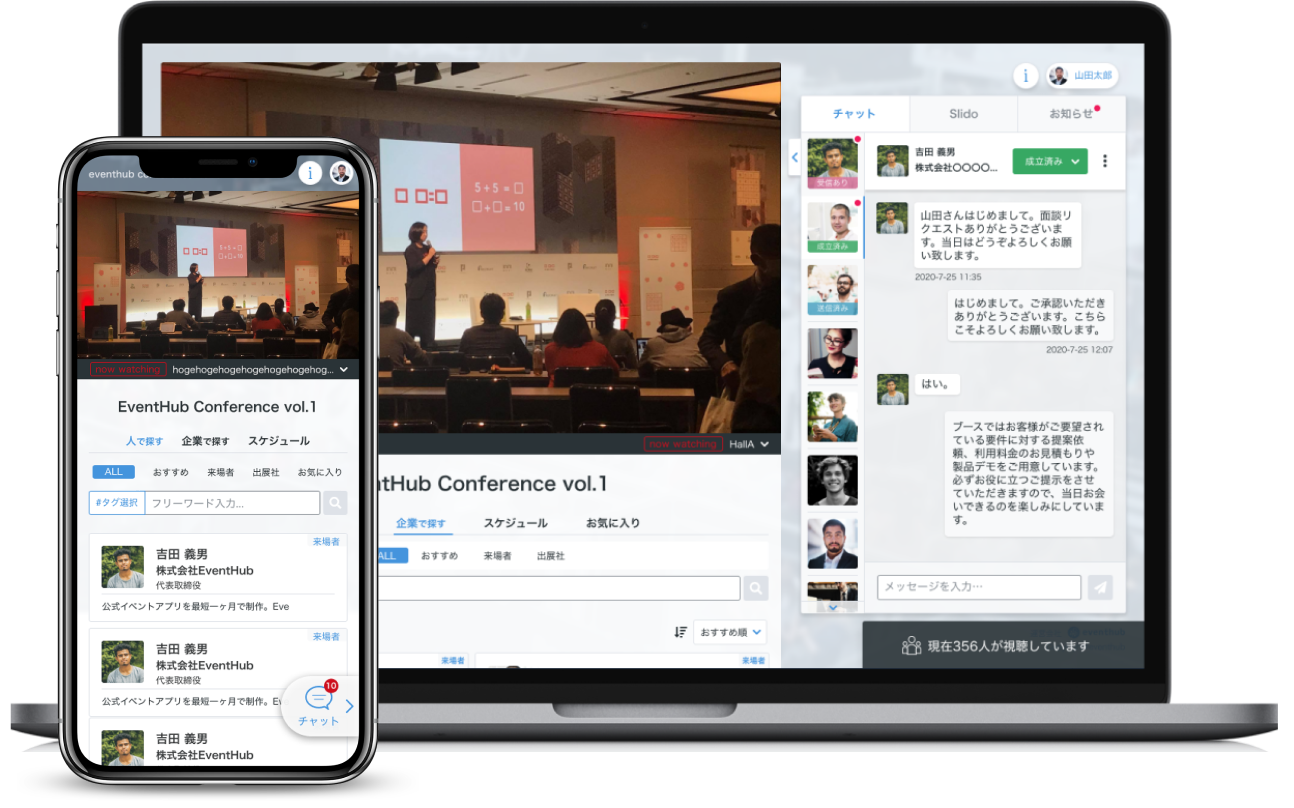 ※1 日本マーケティングリサーチ機構調べ
「オンラインイベント」に関する競合調査(2021年8月期)
Online Events 

Like Never Before

Getting participants to install apps
is a pain...
No downloading needed. Attendees can join from their PC or phone
​
I want to know what kind of events
people are attending...
​ ​Effectively measure levels of interest
with data on participant behavior​ ​
It's hard to drive engagement
at online events...
Boost communication and foster
lasting business relationships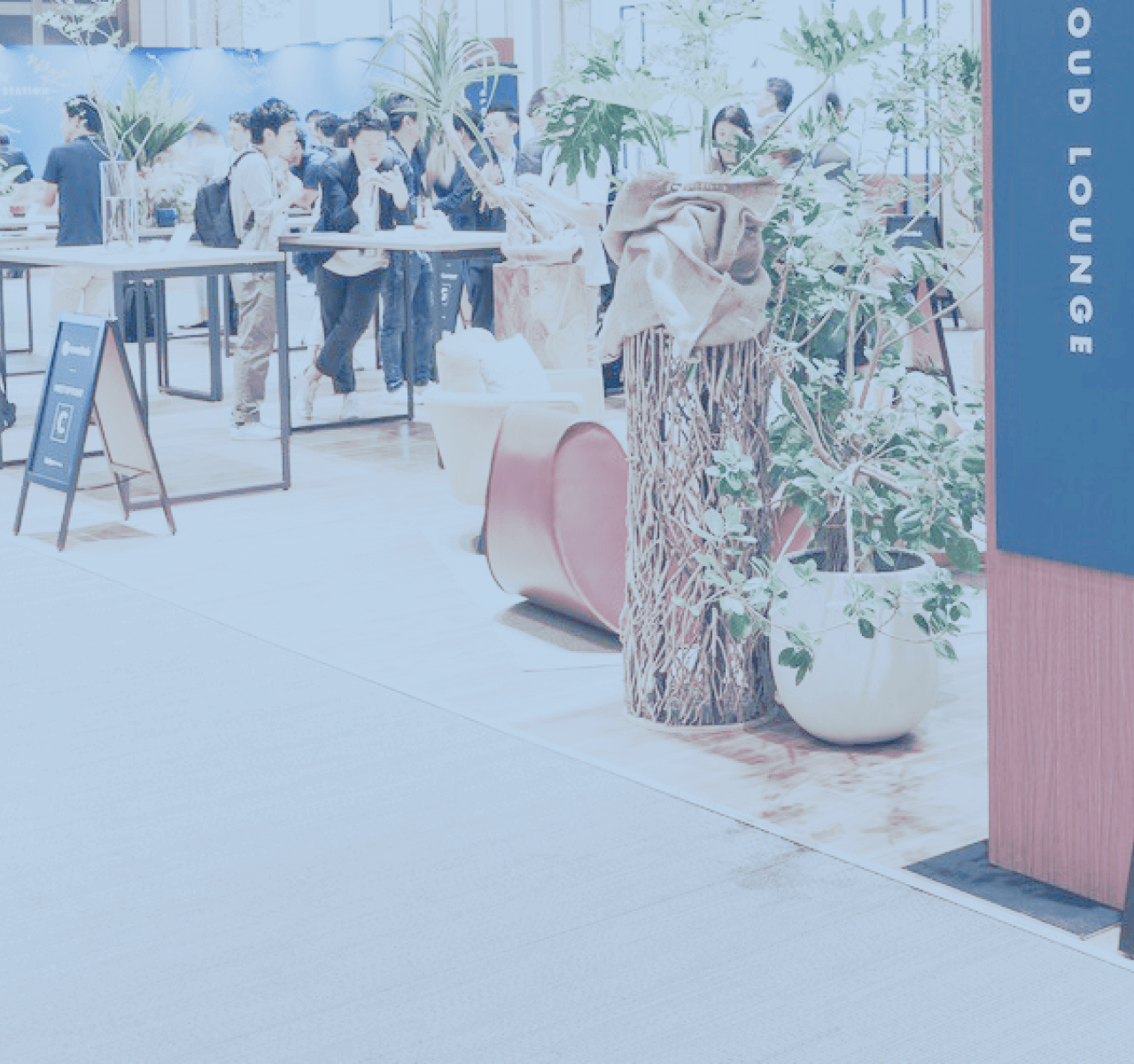 A Wealth of Features Catering to all Kinds of Events
No two events are the same. EventHub Online has everything 
you need to successfully run conferences or webinars of any scale or type.
Live/Video Streaming
Ability to livestream, progressive download, or playback pre-recorded content.
Advance Registration
Create a dedicated ticket sales page and registration form.
Event Agenda
Showcase your event program and speaker profiles.
Audience Interaction
Easily ask presenters questions, and see what other participants have asked.
Virtual Booths
Drive awareness of your product or service
Chat With Ease
Enjoy meaningful networking that aligns with the event's objectives.
Effective Networking
Set up appointments or consultations on the day or following the event.
Data Management
​
Keep track of the event turnout, watch-logs, and client information.
Be it large-scale conferences or smaller gatherings,

​
host the event you want to with EventHub Online
Uzabase, Inc/FORCAS, Inc/Initial, Inc​ ​

SaaS Exhibition

We were able to significantly improve the interaction between exhibitors and the audience at our online event.​ ​

Coral Capital

STARTUP AQUARIUM ONLINE

We had great success using EventHub for in person events, so we opted for EventHub's web option with the aim of getting even better results online!​ ​​ ​

Plug and Play Japan, Inc

SIX powered by Plug and Play Japan

When it comes to EventHub, you don't just sit back and watch a stream. Attendees can really experience the feeling of a live event and have the opportunity to actually network with one another.​ ​
Frequently Asked Questions
How soon can I start using EventHub?

Our service is available to use from the day the contract has been confirmed. 

Is EventHub integrated with any video streaming services?

We offer integration with Youtube, Zoom and Vimeo. We can add other options as needed, so please let us know if there is a particular service you would like to use.

I've never streamed or held on an online event before. Do you offer any support for first-timers for things like equipment or how to stream?

Support can be offered as needed, either by EventHub or through a partner company. Please feel free to get in touch to let us know your requirements.

Can you cater for large-scale conferences or exhibitions?

Yes. We can provide the features needed for large-scale events such as virtual booths, ticket sales page, multi-track video display and more.